Act it out!
SKITS & BITS
by Whatsits Galore
Church Groups, Clubs, Scouting
You can perform these fun and easy skits at your next church social, scouting event, or club meeting. It can be tough to come up with new material, but Whatsits Galore has several entertaining one-act skits available, each lasting only 2-3 minutes, requiring very little by way of props or preparation, and suitable for all audiences. Whether you're performing, directing, or just watching, you'll love our Skits & Bits. The play's the thing!
You can order online via PayPal, it's fast, secure, and sign-up is free! Just follow the links at the bottom of the page.
All content © 2012-2023 Whatsits Galore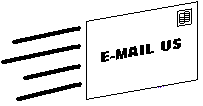 See More of Whatsits Galore:
Collectibles For Sale
TV Glitches
Sherlock Holmes
Disney Site
Panini Stickers
Live Forever!
Site Map
Home Base
Who Are We?| PayPal| Testimonials| Advertise With Us