Bargain Hunters:
Whatsits Galore's
DEAL OF THE MONTH
Don't Delay -- Act Now!

Free Gift! with EVERY purchase. It might be cool or silly, vintage or modern, valuable or cheesy, but it's free!


You can be a collector, even when money is tight. Just look at this great bargain from Whatsits Galore, available only until the end of the month, or until sold out, whichever comes first. Now collectors on a budget can spend without guilt and have something left over to jingle in your pocket.

All measurements are approximate. Most quantities are extremely limited, so don't delay!
Offer good until 9/30 or while supplies last

1237 Star Wars CCG card lots, R2-D2, C-3PO, Death Star, each with 107 additional cards
was $20.00 per set, now $16.00 per set

You can order online via PayPal, it's fast, secure, and sign-up is free! To set up an account, just follow the links at the bottom of the page. Money orders always welcome.

PayPal shopping cart is available ONLY to US customers. International buyers must email for shipping costs.

All content © 2004-2023 Whatsits Galore

Whatsits Galore assumes no responsibilities for typographical errors.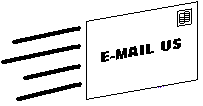 More shopping links:
Action Figures & Dolls| Comic Books & Magazines| Buttons & Pins| International Collection| Toys
Ad Characters| Music, Movies, & Media| Cake Toppers| TV & Movie Books| Everything Else
Loot Crates| Christmas Shop
Other Whatsits Galore Links:
TV Glitches
Skits & Bits
The Spooks of Scooby-Doo
Star Trek Poster Gallery
Brisco County, Jr. & The Orb
Greatest American Hero Fed-Speak
The Kolchak Survival Guide
Six Flavors of Quark
Sherlock Holmes
Get Smart Catchphrases
Disney Site
Christmas Quiz
Dwarf Identification Guide
The Incredible Jack McGee
The Ballad of Gilligan's Trial
World's Longest Yard Sale
Dragonmaster Game Variants
The Wacky Races
Tarzan's Dictionary
The Meaning of Life
Panini Stickers
Site Map
Home Base
Who Are We?| Shipping Terms| Snail Mail Order Form| PayPal| Testimonials| Advertise With Us