All the collectibles you need
WHATSITS GALORE
Disney, Star Wars, action figures, pins, more
Free Gift! with EVERY purchase. It might be cool or silly, vintage or modern, valuable or cheesy, but it's free!

| | | |
| --- | --- | --- |
| | What kinds of collectibles can you find at Whatsits Galore? Our eclectic mix of modern and vintage, of high- and low-end items, is sure to please every collector with something cool, something rare, or perhaps something weird to complete your collection. There's always something new at Whatsits Galore, with frequent updates and additions at your online shopping place for character collectibles & collectibles with character. | You can order online via PayPal, it's fast, secure, and sign-up is free! To set up an account, just follow the links at the bottom of the page. Money orders always welcome. |
PayPal shopping cart is available ONLY to US customers. International buyers must email for shipping costs.
All content © 2002-2022 Whatsits Galore
Whatsits Galore assumes no responsibilities for typographical errors.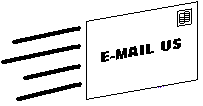 Deal of the Month
Who Are We?| Shipping Terms| Snail Mail Order Form| PayPal| Testimonials| Advertise With Us
Other Whatsits Galore Links:
TV Glitches
Skits & Bits
The Spooks of Scooby-Doo
Star Trek Poster Gallery
Brisco County, Jr. & The Orb
Greatest American Hero Fed-Speak
The Kolchak Survival Guide
Six Flavors of Quark
Sherlock Holmes
Get Smart Catchphrases
Disney Site
Christmas Quiz
The Ballad of Gilligan's Trial
World's Longest Yard Sale
Dragonmaster Game Variants
The Wacky Races
Dwarf Identification Guide
The Incredible Jack McGee
Tarzan's Dictionary
The Meaning of Life
Panini Stickers
Site Map
Home Base