Advertise With Us
Whatsits Galore's Text-Link Program
Looking for an affordable ad campaign for your website or online business? You can purchase ad links at the low rate of $75.00/year. Choose between text links embedded in the copy of a Whatsits Galore web page, or a picture link in the right sidebar. We have dozens of pages to choose from, ensuring a good match that will drive potential customers to your site.
RATES
Text links, up to 3 in one paragraph, $40.00/6 months or $75.00/year
Picture links, right sidebar, Top position, $40.00/6 months or $75.00/year
Picture links, right sidebar, 2nd position, $35.00/6 months or $65.00/year
Picture links, right sidebar, 3rd position, $30.00/6 months or $50.00/year
Inclusion in the link menu, page bottom, $25.00/6 months or $45/year
Email us with your links, artwork, and the page you've selected, and we will contact you within 48 hours. You don't pay until you see your links up and running. Maximum size for art is 283x268 pixels. Jpg, jpeg, png, and gif formats accepted.
Whatsits Galore is a family-friendly site. All proposed links to sites not meeting this criteria will be refused.
All ads are subject to approval. Whatsits Galore reserves the right to refuse any ad for any reason at Whatsits Galore's sole discretion.
Payment via Paypal. It's safe, speedy, and free!
All content © 2013-2020 Whatsits Galore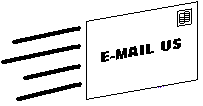 Return to Whatsits Galore's Home Base
Shopping:
Deal of the Month
Disneyana
Buttons & Pins
Comic Books & Magazines
International Collection
Advertising Characters
Records, Cassettes, & CDs
PVC Figures
TV & Movie Books
Everything Else
Testimonials
Shipping Terms Site Map
Disney Sites
Live Forever