Bloopers©, Goofs, Mistakes
WHATSITS GALORE'S TV GLITCHES
A Glitch for Every Occasion

What is a glitch? Glitches are mistakes in movies and TV shows. They can be technical goofs, continuity errors, or anything that makes you scratch your head and say, "Huh?" Whatsits Galore details mistakes from a variety of movies and TV series to give you your daily glitch fix.

New! Get Smart Glitch: Pussycats Galore posted September 28, 2023
All Disney characters & images © Disney and are used for fan purposes only
All Gilligan's Island characters & images © Turner Broadcasting and are used for fan purposes only
All Star Wars characters & images © Lucasfilms Ltd. and are used for fan purposes only
All Get Smart characters & images © HBO and are used for fan purposes only
All Planet of the Apes characters & images © 20th Century Fox and are used for fan purposes only
All Hanna-Barbera, Man from Atlantis, & Logan's Run characters & images © Time Warner and are used for fan purposes only
All Invisible Man, Night Stalker, & Voyagers! characters & images © Universal Television and are used for fan purposes only
All When Things Were Rotten characters & images © CBS and are used for fan purposes only
All other content © 2009-2022 Whatsits Galore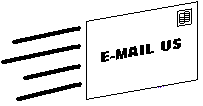 OTHER LINKS:
The Incredible Jack McGee
Brisco County, Jr. & The Orb
Collectibles For Sale
Testimonials
The Spooks of Scooby-Doo
World's Longest Yard Sale
Star Trek Poster Gallery
Disney Home Page
The Wacky Races
The Spooks of Scooby-Doo
A Christmas Quiz
Sherlock Holmes
Tarzan's Dictionary
Skits & Bits
Dwarf Identification Guide
Dragonmaster Game Variants
Life With Purpose
Panini Stickers
Site Map
Home Base