A Hanna-Barbera Site
THE WACKY RACES WINNER'S CIRCLE
by Whatsits Galore

If you grew up in the TV generation, you will remember Hanna-Barbera's cartoon hit The Wacky Races, in which a field of eleven custom cars competed each week for fame, fortune, and fun. Our wacky tote board ranks the racers according to how many 1st-, 2nd-, and 3rd-place trophies they won over the course of the series, awarding 3, 2, and 1 point, respectively. The cars are arranged from lowest score to highest. And we all know who scored lowest, don't we?
MORE HANNA-BARBERA:

---

SCOOBY-DOO

---

SPEED BUGGY

---

JOSIE AND THE PUSSYCATS

---

RANDOM THOUGHTS ON
WACKY RACES

---

1st Place
2nd Place
3rd Place
Score
00
Mean Machine
Dick Dastardly, Muttley

0
0 points

0
0 points

0
0 points

Final Score
0

6
Army Surplus Special
Sgt. Blast, Private Meekly

3
9 points

1
2 points

0
0 points

Final Score
11

3
Convert-a-Car
Prof. Pat Pending

3
9 points

2
4 points

5
5 points

Final Score
18

TIED
WITH
#8 & #9

8
Arkansas Chuggabug
Luke, Blubber Bear

4
12 points

1
2 points

4
4 points

Final Score
18

TIED
WITH
#3 & #9

9
Turbo Terrific
Peter Perfect

4
12 points

2
4 points

2
2 points

Final Score
18

TIED
WITH
#3 & #8

4
Crimson Haybailer
Red Max

3
9 points

4
8 points

3
3 points

Final Score
20

2
Creepy Coupe
Big Gruesome,
Little Gruesome

3
9 points

3
6 points

6
6 points

Final Score
21

TIED
WITH #5

5
Compact Pussycat
Penelope Pitstop

4
12 points

2
4 points

5
5 points

Final Score
21

TIED
WITH #5

7
Bulletproof Bomb
Ant Hill Mob

4
12 points

5
10 points

2
2 points

Final Score
24

10
Buzz Wagon
Rufus Ruffcut, Saw Tooth

3
9 points

6
12 points

4
4 points

Final Score
25

1
Boulder Mobile
Slag Brothers:
Rock & Gravel

3
9 points

8
16 points

3
3 points

Final Score
28

THE WINNER!
It is worth noting that, if the scores were tallied, not on a point-based sysem, but according to the number of 1st-place finishes, with 2nd- and 3rd-place finishes used for breaking ties, then the all-time winner would be #7, the Bulletproof Bomb, followed by #5, the Compact Pussycat, with #9, the Turbo Teriffic in third place.
RANDOM THOUGHTS ON
THE WACKY RACES:
Only about half the things Dastardly pulls could really be considered cheating, not when other racers are allowed to bash you with clubs, cut you with saws, and burn you with dragon fire.
And since the announcer sees and, well, announces every move the racers make, nobody would get away with winning by cheating anyway.
Sarge's name is only revealed to be Sgt. Blast in one episode.
The writers seem to enjoy picking on Peter Perfect, probably because his genteel reactions are so funny. His car wins the prize for most break-downs, crack-ups, and downright disintegrations.
In order to set traps in front of the racers, Dick Dastardly has to get well ahead of the pack in nearly every episode. If only he'd spend his time driving instead of scheming, he would certainly win his share of races.
Although the Ant Hill Mob drive the Bulletproof Bomb, the car was called "The Roaring Plenty" during pre-production; in one episode, the announcer actually calls it by that name.
If you had to pick a winner, it ought to be number 3 all the way. Prof. Pat Pending's Convert-a-Car can become anything he can imagine, from a pogo stick to a steam shovel to a submarine. He should be unbeatable. The Red Max would be second, if he could only keep that plane in the air for more than seven seconds.
The series sometimes mistakenly refers to the Slag Brothers as the "Gravel Brothers."
The Ant Hill Mob are as much criminals as Dastardly, yet the announcer, and by extension, the audience, doesn't mind a bit if they win a race.
The one time Dick Dastardly manages to win, he is disqualified for extending the nose of his vehicle. As if the other racers don't pull similar tricks with their own cars. Rufus Ruffcut even extends his neck in one episode, and is declared the winner. Dastardly was robbed!
All Hanna-Barbera content & images are © Turner Broadcasting and are used for fan purposes only
All other content © 2015-2020 Whatsits Galore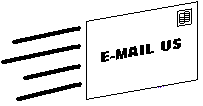 Other Links:
Disney Roleplaying Site
TV Glitches
Disney Home Page
Dragonmaster Game Variants
World's Longest Yard Sale
A Christmas Quiz
Star Trek Poster Gallery
Six Flavors of Quark
Brisco County, Jr. & The Orb
Skits & Bits
Get Smart Catchphrases
Sherlock Holmes
The Ballad of Gilligan's Trial
The Kolchak Survival Guide
Tarzan's Dictionary
Greatest American Hero Fed-Speak
What Is the Meaning of Life?
Panini Stickers
Site Map
Home Base
Powered by WebRing.