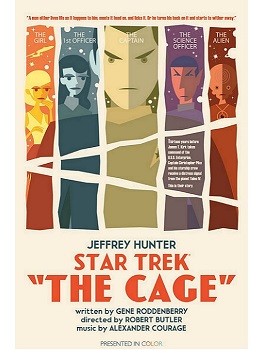 Artist Juan Ortiz'
STAR TREK POSTER GALLERY
by Whatsits Galore
Retro Art from Classic Trek

If you have any experience at all with the TV fan experience, you know that Classic Star Trek is the pinnacle of that phenomenon. Other series have their respective fan bases, but Star Trek: the Original Series started the movement and set the standard, even creating the word "Trekkie" from which fans of other shows derive their respective names.
Although many artists have helped to immortalized Star Trek in various media, in 2013 Juan Ortiz created a collection of posters that spans every single episode of the first series. These vintage-look images deserve to be collected in one place for Trekkers to enjoy now and in the distant future; Whatsits Galore is the logical caretaker for this gallery of retro-kitsch.
MORE SCI-FI:

---

ALIEN EXPERIMENTS

---

STAR WARS

---

BUZZ LIGHTYEAR

---

KOLCHAK: THE NIGHT STALKER

---

GREATEST AMERICAN HERO

---

MAN FROM ATLANTIS

---

PLANET OF THE APES

---

QUARK
JONNY QUEST

---

The Man Trap

Charlie X

Where No Man Has Gone Before

The Naked Time

The Enemy Within

Mudd's Women

What Are Little Girls Made Of?

Miri

Dagger of the Mind

The Corbomite Maneuver

The Menagerie Part I

The Menagerie Part II

The Conscience of the King

Balance of Terror

Shore Leave

The Galileo Seven

The Squire of Gothos

Arena

Tomorrow is Yesterday

Court Martial

The Return of the Archons

Space Seed

A Taste of Armageddon

This Side of Paradise

The Devil in the Dark

Errand of Mercy

The Alternative Factor

The City on the Edge of Forever

Operation -- Annihilate!

Amok Time

Who Mourns for Adonais?

The Changeling

Mirror, Mirror

The Apple

The Doomsday Machine

Catspaw

I, Mudd

Metamorphosis

Journey to Babel

Friday's Child

The Deadly Years

Obsession

Wolf in the Fold

The Trouble with Tribbles

The Gamesters of Triskelion

A Piece of the Action

The Immunity Syndrome

A Private Little War

Return to Tomorrow

Patterns of Force

By Any Other Name

The Omega Glory

The Ultimate Computer

Bread and Circuses

Assignment: Earth

Spock's Brain

The Enterprise Incident

The Paradise Syndrome

And the Children Shall Lead

Is There in Truth No Beauty?

Spectre of the Gun

Day of the Dove

For the World is Hollow and I Have Touched the Sky

The Tholian Web

Plato's Stepchildren

Wink of an Eye

The Empath

Elaan of Troyius

Whom Gods Destroy

Let That Be Your Last Battlefield

The Mark of Gideon

That Which Survives

The Lights of Zetar

Requiem for Methuselah

The Way to Eden

The Cloud Minders

The Savage Curtain

All Our Yesterdays

Turnabout Intruder
All Star Trek content © Paramount
All other content © 2014-2023 Whatsits Galore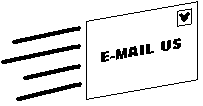 Other Links:
A Christmas Quiz
The Spooks of Scooby-Doo
Dwarf Identification Guide
TV Glitches
The Incredible Jack McGee
Get Smart Catchphrase
The Wacky Races
Disney Home
Brisco County, Jr. & The Orb
World's Longest Yard Sale
Skits & Bits
Dragonmaster Game Variants
Tarzan's Dictionary
Sherlock Holmes
A New Life
Panini Stickers
Site Map
Home Plate