Are They Twins? THE PARENT TRAP:
SEPARATED AT BIRTH,
DISNEY STYLE
by Whatsits Galore

In The Parent Trap, identical twins Susan Evers and Sharon McKendrick were separated from each other in their infancy. They grew up apart, never knowing they each had a twin until the fateful day they met. The girls couldn't deny the uncanny resemblance, which led to the discovery that they were indeed sisters.
You may have noticed that certain Disney characters bear a striking resemblance to each other. Or even to a few non-Disney characters. Mere coincidence...or is it? Could they be twins, separated at birth? You be the judge.
MORE DISNEY:

---

VILLAINS

---

BIRDS

---

ALIENS

---

MICE

---

HENCHMEN

---

GLITCHES

---

DUCKS

---

COSTUMES

---

COLLECTIBLES

---

PRINCESSES

---

Princess Aurora
Sleeping Beauty

Anita
101 Dalmatians

Lawrence
The Princess and the Frog

Nathaniel
Enchanted

Pleakley
Lilo and Stitch

Mike Wazowski
Monsters, Inc.

Alice
Alice in Wonderland

Wendy
Peter Pan

Mr. Smee
Peter Pan

Doc
Snow White and the Seven Dwarfs

Lilo
Lilo and Stitch

Muppet
Sesame Street

Belle
Beauty and the Beast

Tiana
The Princess and the Frog

The Cheshire Cat
Alice in Wonderland

Lucifer
Cinderella

Ratigan
The Great Mouse Detective

Ursula
The Little Mermaid

New York Driver
Oliver and Company

Animal Shelter Lady
Lilo and Stitch

The Mad Hatter
Alice in Wonderland

King Candy
Wreck-It Ralph

Gerri
Gerri's Game

Gollum
Lord of the Rings

Syndrome
The Incredibles

Heat Miser
Rudolph's Shiny New Year

The Queen of Hearts
Alice in Wonderland

Fred Flintstone
The Flintstones

Barnaby
Babes in Toyland

Bowler Hat Guy
Meet the Robinsons

Professor Fate
The Great Race
All Disney characters & images © Disney and are used for fan purposes only
All other content © 2014-2022 Whatsits Galore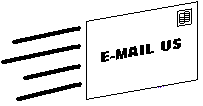 DISNEY LINKS:
Buzz Lightyear's Space Ranger Couture
Guilty! Disney's Other Villains
The End: Final Fate of Disney Villains
Basil of Baker Street
The Many Metaphors of Darkwing Duck
The Tarzan Equation
The Disney Point
Phil's Hero Rules
Prep & Landing
Kuzco, Disney's Bad Boy Hero
Coco: The Rivera Family Tree
Ev'rybody Wants to Be a Goof
Guide to Disney's Mickey Mouse Shorts
Animated Feature Timeline
For Disney Girls Only
very Good Advice
Disney Roleplaying Site
OTHER LINKS:
The Wacky Races
Get Smart Catchphrases
A Christmas Quiz
Greatest American Hero Fed-Speak
The Ballad of Gilligan's Trial
The Kolchak Survival Guide
World's Longest Yard Sale
Dwarf Identification Guide
Six Flavors of Quark
Skits & Bits
TV Glitches
The Spooks of Scooby-Doo
Star Trek Poster Gallery
The Incredible Jack McGee
Tarzan's Dictionary
Brisco County, Jr. & The Orb
Sherlock Holmes
Dragonmaster Game Variants
Your Life's Purpose
Panini Stickers
Site Map
Home Base