MORE COLLECTING:
---
THE PERFECT COLLECTIBLE
---
GREAT MOUSE DETECTIVE COLLECTIBLES
---
STAR TREK POSTER GALLERY
COLLECTIBLES FOR SALE
---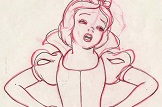 Some people are speculators. As I said, they see the potential profit in the collectibles market and bank on the continued popularity of Walt's legacy. This is not collecting. Now, don't get me wrong, there's nothing bad about selling collectibles for profit. I do it myself and love it. What business could be more fun for a Disney fan? You can buy cool toys and art pieces that you could never justify any other way with your budget. Sure, you have to sell them again, but for a little while, that authentic Snow White production drawing is yours. As a Disney fan, you also have extensive knowledge of films and characters, important dates and such, which are invaluable in dealing with customers. People prefer to buy from someone who knows their onions.

But, I say again, this is not collecting.

Some people are accumulators. They pick up souvenirs on each vacation to Disneyland, they receive Disney Christmas gifts, they drop in at the Disney Store, and they wear character tees. Friends may even comment on the volume of Disney items in their homes. Accumulating is a pleasant pastime; after all, if you must have a toaster, why not a Mickey toaster?
But this is not collecting.
So, how do you collect Disneyana? Do you have to seek out expensive limited edition pieces and store them in airtight cases? Do you have to display toys mint in their boxes to protect the resale value? Do you need to go vintage? No, no, and no. Here are some tips on Disneyana collecting.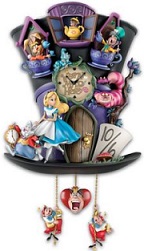 First, your collection must have a focus. Shelves and shelves of unrelated items will be more of a burden than anything else. Try something like clocks with a Disney theme, or items from a favorite Walt Disney World attraction. Collecting a character or particular film is always popular. But, beware; some themes are simply too extensive to collect. Who could hope to track down every collectible ever made featuring Mickey or Donald? It would be impossible. Better to limit yourself to Fantasia Mickey or Donald watches only. Set your sights too high and you'll only find yourself frustrated, not to mention broke. The relatively recent pin explosion proves the point well. No one could gather every Disney pin in existence. Go instead with EPCOT pins, or holiday-related, or some other sub-category.
Also, you must collect what you like. A no-brainer, maybe, but many people are swayed by the monetary value of a piece more than their own personal taste. Do you like that cheap vinyl bank more than that limited edition Armani? Then buy the bank; you'll enjoy it more than a hundred pricey ceramics. Collect fridgie magnets or McDonald's giveaways, or whatever moves you, and don't be ashamed that you only paid a quarter for it at the flea market.
Don't feel pressured to "finish" a collection. If you don't care for the latest bean bag plush in the series, then don't buy it, even if you have all the others. I personally collect Disney video lithographs. I have all of them except for one, the one I didn't like. I never could've enjoyed looking at it, so why take up space with it? Let someone else have it who can appreciate the thing.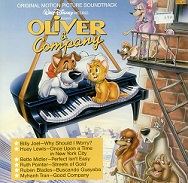 Finally, enjoy your collection. If you collect LPs, listen to them. Books? Read 'em, and don't fret if a page gets a little dog-eared. Action figures? Play with 'em, pose 'em, get them out of those packages and out where you can enjoy them. Collecting is supposed to be fun, so have fun with it.
Now, sooner or later, everyone runs out of space. You may need to get creative to display your prizes. Resist the temptation to store things in boxes in the attic. A better plan would be a rotation system wherein you continually bring out treasures old and new to grace your living space.
If you prefer to speculate or accumulate, then go to it. There's no shame in those things. But follow these guidelines and you, too, can be a collector.