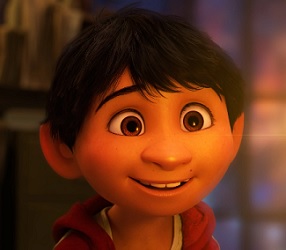 A Disney/Pixar Coco Site
THE RIVERA FAMILY TREE
by Whatsits Galore

If you've seen the Disney/Pixar animated film Coco, you know that Miguel has a large family. They are very close, even though they are not all alive. If you've had any trouble keeping track of who is who and just how they are all related, Whatsits Galore presents here the official Rivera family tree, as sanctioned by Disney. Although some relations are still unknown to viewers, you can still find a lot of familiar faces.

MORE DISNEY FAMILIES:

---

DONALD DUCK'S FAMILY TREE

---

STITCH'S COUSINS

---

SEPARATED AT BIRTH

---
All Disney characters © 2020 and are used for fan purposes only
All other content © 2020 Whatsits Galore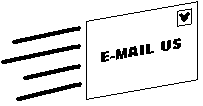 DISNEY LINKS:
Prep and Landing
Disney Glitches
The Perfect Collectible
For Disney Girls Only
The Many Metaphors of Darkwing Duck
The Tarzan Equation
Disneyana For Sale
House of Mouse
Mouse Tales
Animated Feature Timeline
Guilty! the Disney Villains
Henchmen, Minions, & Thugs: Disney's Second-Class Villains
The End: Final Fate of Disney Villains
Easy Disney Costumes
Disney's Mickey Mouse Shorts
Everybody Wants to Be a Goof
Definitive Princess List
Buzz Lightyear's Space Ranger Couture
Very Good Advice
So You Wanna Be a Collector
221½ Baker Street
Mouse History 101
Kuzco, Disney's Bad Boy Hero
Beyond Experiment 626
Disney Roleplaying Site
Disney Page
OTHER LINKS:
The Wacky Races
Get Smart Catchphrases
A Christmas Quiz
Greatest American Hero Fed-Speak
The Ballad of Gilligan's Trial
The Kolchak Survival Guide
World's Longest Yard Sale
Six Flavors of Quark
Skits & Bits
Dwarf Identification Guide
TV Glitches
The Spooks of Scooby-Doo
The Incredible Jack McGee
Star Trek Poster Gallery
Tarzan's Dictionary
Brisco County, Jr. & The Orb
Sherlock Holmes
Dragonmaster Game Variants
Your Life's Purpose
Panini Stickers
Site Map
Home Base