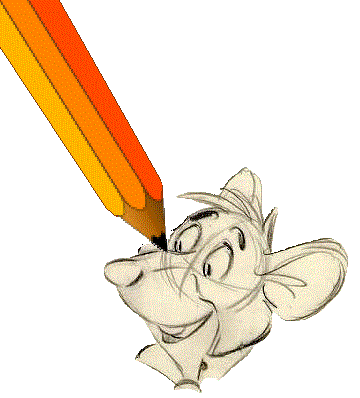 DISNEY DRAWING TIPS:
BASIL OF BAKER STREET,
THE GREAT MOUSE DETECTIVE
by Whatsits Galore
What fan of Disney's animated films hasn't tried at one time or other to draw their favourite characters? Real animators use model sheets to keep their drawings accurate, or "on model," to make sure each character looks consistent throughout the movie. Here are four such sheets that were actually passed around the Disney studio during the making of The Great Mouse Detective, each showing important details in the correct look for Basil of Baker Street. Budding artists will find valuable tips to aid in their drawings; all fans can simply enjoy these official sketches.

All Disney characters & images © Disney and are used for fan purposes only
All other content © 2014-2022 Whatsits Galore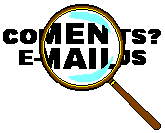 Disney Links:
Mouse Tales
Mouse History: A Timeline
House of Mouse
Disney Glitches
Disney Costumes
For Disney Girls Only
The Tarzan Equation
Beyond Experiment 626
Prep & Landing
Kuzco, Disney's Bad Boy Hero
Definitive Princess List
Disneyana For Sale
Testimonials
The Many Metaphors of Darkwing Duck
Separated at Birth
So You Wanna Be a Collector
It's Tough to Be a Bird
Coco: The Rivera Family Tree
Everybody Wants to Be a Goof
Buzz Lightyear's Space Ranger Couture
The Perfect Collectible
Disney Villains
Guilty! Disney's Other Villains
The End: Final Fate of Disney Villains
Henchmen, Minions, & Thugs
Donald Duck's Family Tree
Very Good Advice
The Disney Point
Disney Roleplaying Site
Disney Home Page
Other Links:
Sherlock Holmes
The Ballad of Gilligan's Trial
Tarzan's Dictionary
Get Smart Catchphrases
Greatest American Hero Fed-Speak
The Incredible Jack McGee
Dwarf Identification Guide
Star Trek Poster Gallery
Six Flavors of Quark
TV Glitches
The Wacky Races
Brisco County, Jr. & The Orb
The Kolchak Survival Guide
Dragonmaster Game Variants
The Spooks of Scooby-Doo
World's Longest Yard Sale
Skits & Bits
A Christmas Quiz
Home Base
Life's Mystery Explained
Site Map
Panini Stickers