A Yuletide Quiz
A CHRISTMAS
a.CAROL b.RHODA
c.ELIZABETH
By Whatsits Galore
With Apologies to Charles Dickens
You've seen A Christmas Carol on film dozens of times, with individual versions ranging from the serious to the comedic, from the Muppets to Mickey Mouse to Mr. Magoo. But how much do you really know about the original source, the novel by Charles Dickens that started it all? Take this quiz to find your Christmas Quotient.
1. And so, as Tiny Tim observed, ___________
a. Merry Christmas to all, and to all a good night.
b. All's well that ends well.
c. God bless Us, every One.
d. Have a nice day.
2. I wear the ___________ I forged in life.
a. hat
b. chain
c. expression
3. "As good as __________," said Bob, "and better."
a. an angel
b. gold
c. pie
d. could be expected
4. A poor excuse for _________every twenty-fifth of December!
a. picking a man's pocket
b. making merry
c. wasting time and money
5. Every idiot who goes about with 'Merry Christmas' on his lips should be ____________.
a. hanged on his own Christmas tree
b. wrapped in his own presents
c. boiled with his own pudding
6. I will honor Christmas in my heart, and try to _____________all the year.
a. keep it
b. give charitably
c. be cheerful
7. You may be an undigested bit of beef, a blot of mustard, a crumb of cheese, a fragment of an underdone _____.
a. potato
b. turnip
c. dumpling
8. I am not going to stand this sort of thing any longer. And therefore...I am about to ____________
a. discharge you!
b. lose my temper!
c. raise your salary!
9. Come back with him in less than five minutes, and I'll give you __________.
a. two shillings
b. a haepenny
c. sixpence
d. half a crown
10. "But you were always a good man of business, Jacob."
"Business!" cried the ghost, wringing his hands again. "______________"
a. Mankind was my business.
b. Business was my pleasure.
c. There's no business like show business.
d. Mind your own business.
Click here for the answers.
All content © 2003-2013 Whatsits Galore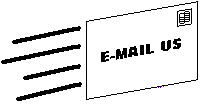 LINKS:
Sign Our Guestbook
The Meaning of Christmas
Gifts For Collectors
All I Want For Christmas
Greatest American Hero Fed-Speak
Get Smart Catchphrases
Panini Stickers
World's Longest Yard Sale
The Ballad of Gilligan's Trial
Tarzan's Dictionary
The Kolchak Survival Guide
Disney Pages
Sherlock Holmes
TV Glitches
Home For the Holidays
Site Map
Skits & Bits
Search the Web