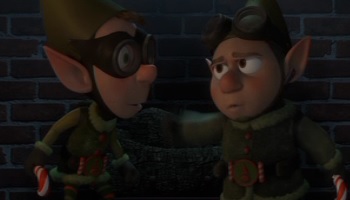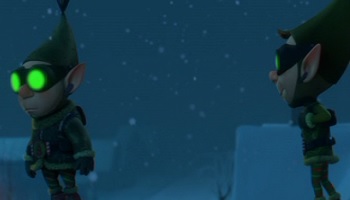 Disney Christmas Elves
PREP & LANDING
Gadgets & Gizmos
by Whatsits Galore


Who possesses the most sophisticated gadgets of the 21st century? The CIA? Kim Possible? The agents of S.H.I.E.L.D.? Nope, it's none other than...Santa Claus! Kris Kringle employs a team of highly-trained elves to assist in his yearly mission as present-purveyor to the world, a team equipped with the latest high-tech gear for covert Christmas operations. Until now, this gear has classified as strictly eyes-only, but thanks to Whatsits Galore's elf liaison, the specs can now be published for the first time. But keep the details hush-hush; we wouldn't want them falling into the wrong hands.
All Disney characters & images © Disney and are used for fan purposes only
All other content © 2014-2019 Whatsits Galore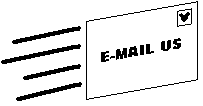 Disney Links:
Sign Our Guestbook
Very Good Advice
The Disney Point
So You Wanna Be a Collector
The Perfect Collectible
For Disney Girls Only
Beyond Experiment 626
Buzz Lightyear's Space Ranger Couture
Disney's Mickey Mouse Shorts
Kuzco, Disney's Bad Boy Hero
Disney Glitches
Definitive Princess List
Easy Disney Costumes
Donald Duck's Family Tree
The Not-Your-Average Disney Trivia Quiz
Everybody Wants to Be a Goof
Phil's Hero Rules
Disney's Second-Class Villains
Complete Guide to Disney's Mickey Mouse Shorts
The Parent Trap
It's Tough to Be a Bird
Guitly! The Disney Villains
Guilty! Disney's Other Villains
Mouse History 101
Disney's House of Mouse
221½ Baker Street
Animated Feature Timeline
The Tarzan Equation
Disneyana For Sale
Disney Home Page
Disney Roleplaying Site
Other Links:
TV Glitches
Get Smart Catchphrases
Six Flavors of Quark
A Christmas Quiz
Wastin' Time Online
Skits & Bits
Dragonmaster Game Variants
Star Trek Poster Gallery
The Ballad of Gilligan's Trial
The Kolchak Survival Guide
Brisco County, Jr. & The Orb
Sherlock Holmes
Greatest American Hero Fed-Speak
Tarzan's Dictionary
The Wacky Races
World's Longest Yard Sale
Panini Stickers
The Point of Living
Site Map
Home Plate

Powered by WebRing.