A Theme Park Tradition
THE DISNEY POINT
by Whatsits Galore

Have you ever noticed, while vacationing in the Disney theme parks, the way the cast members point? Disney cast members are called upon to point out a lot of things for guests, and they are required to use a very specific method of pointing, employing two fingers instead of one. Not only is it easier for the visually-impaired to see, but pointing with a single finger is considered rude in some cultures. As visitors to Disney's theme parks come from everywhere in the world, pointing with two fingers instead of one eliminates some risk of offense.
Even Disney characters, while not cast memebers, are getting into the act, as you can see by the pictures below.

MORE DISNEY:

---

PREP AND LANDING

---

THE PERFECT COLLECTIBLE

---

SEPARATED AT BIRTH

---

MOUSE HISTORY 101

---

FOR GIRLS ONLY

---

STITCH'S COUSINS

---

DISNEYANA FOR SALE

---

HOUSE OF MOUSE

---

Prince John
Robin Hood, 1973

Frollo
The Hunchback of Notre Dame, 1996

Mr. Incredible
The Incredibles, 2004

Bowler Hat Guy
Meet the Robinsons, 2007

Dr. Hans Reinhardt
The Black Hole, 1979

Lilly Moscovitz
The Princess Diaries, 2001

Mr. Whittle
The Santa Clause, 1994

Yes, even Walt himself
Saving Mr. Banks, 2013

Some non-Disney characters are also getting into the act:

Bilbo Baggins
The Hobbit: The Desolation of Smaug, 2013

Sherlock Holmes
Sherlock Holmes, 1964

The Professor
Gilligan's Island, 1964-66

Dr. Quest
Jonny Quest
Pirates from Below, 1964

Agent Fitz
Agents of S.H.I.E.L.D., 2013-?

Capt. Kathryn Janeway
Star Trek: Voyager, 1995-2001

Lt. Tuvok
Star Trek: Voyager, 1995-2001

Dexa
Star Trek: Voyager
Homestead, 1995-2001

Socrates Poole
The Adventures of Brisco County, Jr.
Brooklyn Dodgers, 1993-94

Balki Bartokamous
Perfect Strangers, 1986-1993

Palindrome
Quark, 1977

Adama
Battlestar: Galactica
Lost Planet of the Gods, 1978

Leafman
Epic, 2013

Gen. Grawl
Planet 51, 2009

Minonee
The Six Million Dollar Man
Straight On Til Morning, 1974-78

Paran Dul
Justice League Unlimited
Hunter's Moon, 2004-06
All Disney characters © Disney and are used for fan purposes only
All Six Million Dollar Man & Battlestar: Galactica characters © Universal and are used for fan purposes only
All Star Trek characters © Paramount and are used for fan purposes only
All Sherlock Holmes images © A&E and are used for fan purposes only
All Epic & Logan's Run characters © 20th Century Fox and are used for fan purposes only
All Quark characters © Sony Pictures and are used for fan purposes only
All Perfect Strangers, The Hobbit, Planet 51, Adventures of Brisco County, Jr., Jonny Quest, and Justice League characters © Warner Bros. and are used for fan purposes only
All other content © 2017-2018 Whatsits Galore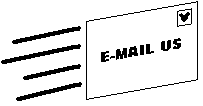 DISNEY LINKS:
Sign Our Guestbook
Mouse Tales
Donald Duck's Family Tree
Guilty! the Disney Villains
Easy Disney Costumes
Disney's Mickey Mouse Shorts
Everybody Wants to Be a Goof
Definitive Princess List
Disney Glitches
Buzz Lightyear's Space Ranger Couture
Very Good Advice
So You Wanna Be a Collector
221½ Baker Street
The Tarzan Equation
Mouse History 101
Kuzco, Disney's Bad Boy Hero
Beyond Experiment 626
Disney Roleplaying Site
Disney Page
OTHER LINKS:
TV Glitches
Get Smart Catchphrases
A Christmas Quiz The Point of Living
The Ballad of Gilligan's Trial
Brisco County, Jr. & The Orb
Sherlock Holmes
Panini Stickers
Greatest American Hero Fed-Speak
Tarzan's Dictionary
The Wacky Races
Site Map
Home Plate

Powered by WebRing.